Communion Ministers: Home
---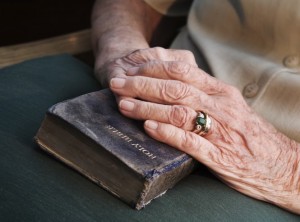 For many Catholics, Mass is something we take for granted.
For many frail-aged parishioners or those incapacitated by illness simply cannot get to Mass. They miss this very much. Having Communion brought to them each week is a lifeline to their faith and community. Will you help?
Every Sunday morning, after the 7am Mass, a number of Communion Ministers take communion to these parishioners. These men and women greatly appreciate being able to pray and receive communion in their homes in a reverent and intimate way.
Not only is the minister providing this most precious sacrament but also is maintaining an ongoing connection to the parish community for those no longer able to physically participate in Parish activities.
For some who may be terminally ill, receiving communion at home is an enormous comfort at this stage of their lives.
It does not take much time, but gives so much. Our ministers include CEOs, managers, mothers – from every walk of life. All it needs is your care.
Will you give us bit a little of your time?
Our parish has implemented the Archdiocesan Safeguarding Children and Vulnerable Adults policy.
We are committed to high standards of recruitment, screening and selection of all of our employees and volunteers and undertake intentional strategies to maintain a safe and healthy ministry environment for all.
---