Aggies Youth
Our Youth ministry was established in 2012.  Meetings are held monthly and youth events are advertised in the weekly Parish newsletter.
5.30 Mass on Sunday evening is a LifeTeen celebration of the Eucharist open to all youth and young adults in the Deanery. Many families and older parishioners are enriched by these celebrations and come regularly. LifeTeen aims at introducing people to Christ through the celebration of the Eucharist.
Supper prepared by parishioners is offered after the first Sunday of each month.  Light refreshments are offered on the third Sunday of each month (weather permitting). Due to COVID19 no suppers or refreshments are offered. 
We are always keen on involving more in the ministries at this mass and the events organised for the young parishioners to deepen their appreciation of and commitment to their faith.
Home Communion Ministers
For many Catholics, Mass is something we take for granted. For many frail-aged parishioners or those incapacitated by illness simply cannot get to Mass. They miss this very much. Having Communion brought to them each week is a lifeline to their faith and community. Will you help?
Every Sunday morning, after the 7am Mass, a number of Communion Ministers take communion to these parishioners. These men and women greatly appreciate being able to pray and receive communion in their homes in a reverent and intimate way.
Not only is the minister providing this most precious sacrament but also is maintaining an ongoing connection to the parish community for those no longer able to physically participate in Parish activities. For some who may be terminally ill, receiving communion at home is an enormous comfort at this stage of their lives.
It does not take much time, but gives so much. Our ministers include CEOs, managers, mothers – from every walk of life. All it needs is your care. Please contact the Parish Office if you would like to support this ministry.
Hospitality Committee
Hospitality is one of the ways that "parishes are welcoming, inclusive communities to which people are drawn and have a strong sense of belonging". We have a team of parishioners to organise social functions, for example morning teas after Mass, on a casual basis as is required by Father or the Community Mission Council. These functions would fall outside those for the Children's Mass.
Responsibilities include catering, setting up and closing up. If you are interested please contact the Parish office for details. Due to COVID this committee is currently on hold.
Care and Concern Ministry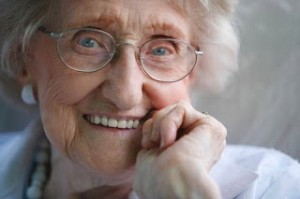 Are you available to provide assistance to your fellow parishioners? You can give us as little as half an hour a month: everything helps. Some of our parishioners are no longer able to get around and look after themselves – something many of us take for granted. This might be as little as picking up some shopping. This ministry is something well suited to teenagers looking for some way to help – a young face can light up an old face or give a boost to those struggling in one way or another.
Care and Concern is a parish based group of volunteers who respond to the needs of our local community in a Christian, neighbourly and practical way. We exist to provide service in areas such as visitation, shopping assistance and transportation.
There is perhaps no ministry more in tune with Jesus's call to us. Nothing speaks more of a community than how it cares for its older members. They have done their part – it is time to say "thank you".
If you are interested in joining or able to contribute some of your time to this worthy ministry please contact us to find out more.