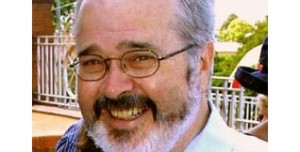 Dr Adrian Farrelly was born in Mackay, Queensland, Australia, on December 14, 1948. His primary and secondary education were completed mainly in Brisbane, Queensland, apart from eighteen months which he spent in Melbourne, Victoria.
He returned to Brisbane to enter Pius XII Provincial Seminary, Banyo. Ordained a priest for the Archdiocese of Brisbane on August 8, 1973, he served three years in the parish of Ekibin, then seven years in Gayndah, almost five of which as parish priest. During that time, he received a Bachelor of Divinity degree from the University of Queensland.
He began his studies in canon law at Saint Paul University Ottawa, in September, 1983, receiving his Licentiate in Canon Law in 1985. He continued his studies and was awarded a Doctorate in Canon Law in 1987. His doctoral dissertation was on the Diocesan Finance Council.
On return to the Archdiocese of Brisbane he continued work in the Regional Tribunal. In 1993 Archbishop Bathersby appointed him Judicial Vicar of the Regional Tribunal of Brisbane. He is a judge of the Regional Tribunal and the National Appeal Tribunal.
In addition to these duties he is a member of the Council of Priests, College of Consultors, Spiritual Advisor to the Cursillo Movement in the Archdiocese, President of the Canon Law Society of Australia and New Zealand, Dean of the Central Deanery, and a member of the executive of the Banyo Priests' Association.
Dr Farrelly was appointed Administrator of St Agatha's Church, Clayfield in mid-April 1998 and took up this office on April 25, 1998. His appointment as Administrator, not Parish Priest, reflects the changing face of the Archdiocese as the Archbishop works to make best use of a decreasing number of able priests.
An Administrator is a pastor, but without the security of tenure enjoyed by a priest who is appointed as a Parish Priest.
Dr Farrelly is no stranger to St Agatha's. He began school in the parish and was in preps with Sr Anita. Sr Celsus taught him in Grade 2. He made his first Holy Communion here and was confirmed here by Archbishop Duhig. As well as attending St Agatha's he also attended St Cecilia's (Grades 4 and 5) and St Columban's (Grades 6 to Sub Junior). The family then moved to Margate and later to Melbourne.
With the time available to him, he has taken an interest in the different parish groups and in the school. His view of a parish is of a community of committed, faithfilled, practical Catholics which encourages growth of all in the community – especially in their faith but in all other areas as well.