RCIA Ministry
The Rite of Christian Initiation of Adults (RCIA) Ministry offers instruction and support to people who wish to become Catholics. Meetings are held weekly from September to the following Easter, culminating at the Easter Vigil Mass on Easter Saturday. The group consists of "candidates" – people who have made a decision to find out about the Catholic faith; "sponsors" – companions to the candidates on their journey; and a "catechist" – a guide or leader to the group. Being involved in the RCIA Ministry is a rewarding and faith enriching experiencing.
Catholics Returning Home
Were you raised a Catholic but do not come to Church anymore? 
Are you a Catholic who now feels separated from the Church?
Would you like to know more about the Church as it is today?
Would you like help answering questions your children fire at you in preparation for the sacraments?
Would you like to feel at home in the Church again?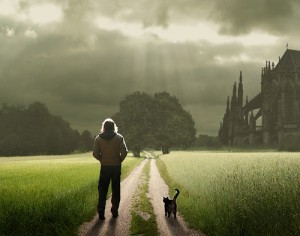 The Returning Home journey happens twice a year in April and October. We meet weekly for 6 weeks. Some of the team of fellow travellers have been away from the practice of their faith for many years and are now home again.
No matter how long you have been away or for whatever reason, you are most welcome and we invite you to renew your relationship with the Church.
"In the name of Jesus, the Good Shepherd, I wish to make an appeal – an appeal to Catholics throughout the world…. … especially to those who for one reason or another are separated from the practice of their faith. Christ is seeking you out and inviting you back to the community of faith."  Pope John Paul II: Homily Jan 27, 1999.
It just takes a small first step from you. Your parish family is there … all it needs is you.
Contact us to find out more …