Parish Ministries
---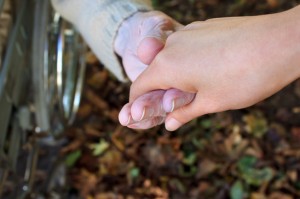 There are many ways you can help with Parish life.
The five main areas you can help in are found under the Ministries menu. Here is a quick guide.
Parish: the main Councils are the Community and Mission Council and the Parish Finance Council.
Liturgy: Mass is the cornerstone of Parish life. You can get involved through Altar Serving, Music, Children's Liturgy of the Word assistance, Reading or simply turning up to Rosary. Can you serve? Can you sing? Can you speak? Can you guide? Let's hear from you.
Community: even a short amount of time each month, fortnight or week can make an incredible difference to the elderly or sick. You can get involved with Care and Concern or Home Communion. If you are a great organiser, cake baker, table shifter or all round help – why not get involved with Parish Hospitality. We run events such as morning teas throughout the year and it would be fantastic to have you on board. Every little bit helps.
Faith: we offer Catholics Returning Home to those of you raised Catholics but who have been away for a while. Want to reconnect? Come along. Not raised a Catholic but want to become one? Join us at RCIA (Rite of Christian Initiation of Adults).
Communication and Education: Help us communicate with the Parish. Get involved with the Parish website and technology crew (want to learn about it? – come on board). Help with the Parish Library or the Piety Stall.  Or you can help with the Sacramental program for the kids.
Please use the Contact Page to volunteer – even an hour a month can make a difference!
---